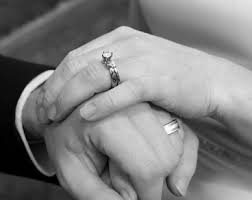 At St. John Bosco, each wedding is a very personal event. A wedding is one of those rare moments in life when you gather with all the people you cherish and, in so doing, express what it means to be in love. Consequently, your wedding ceremony is much more than the exchange of vows and the giving of rings. It is a ritual filled with music, symbols, family, friends, and the rich tradition of our faith.
This religious ceremony, celebrating the beginning of your marriage, is also a revelatory moment in your life and in the lives of all those present. It reveals to you, your guests and all the world where God has chosen to dwell. Our Scripture says "God is Love". By your being in love, God dwells with you. That is why we speak of marriage as a sacrament; we believe that the love you share in marriage becomes a sign to all whom you will meet of the closeness, the love and the wonder of the presence of God.
We at St. John Bosco look forward to the opportunity to work with you during this special time. We want to assist as you prepare for one of the most wonderful experiences of human life—celebrating your love in marriage and God's presence in your lives.
We want you to know that your wedding will be the most recent in a long line of weddings celebrated in this church. Contact the Church secretary at least seven months before to set up appointment with Priest or Deacon. Do not set date of wedding until after speaking with Priest or Deacon.